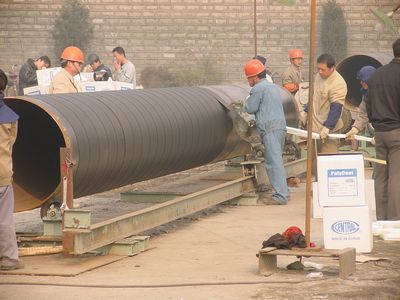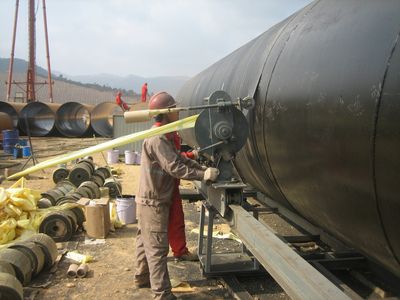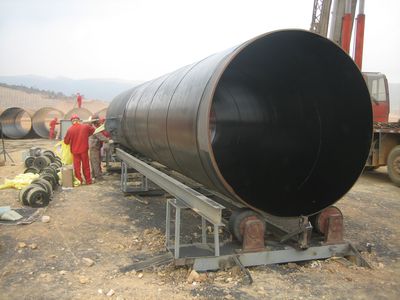 POLYwrapper L Large Scale, Wrapping Station

POLYwrapper L, unlike S, M, sized Hand wrappers, is a Fixed Station wrapping machine. The Simple design allows for easy transportation and assembly near the Pipeline Installation. In Operation lengths of New Pipes are placed onto the POLYwrapper L and automatically Rotated. The POLYcoat Tape Tension/Dispensor applies POLYcoat Products to Pipe Surface
with a high degree of control.
Uses
Large volume
Cleaning, Priming, Wrapping of long pipes
Download the product data sheet
---